Contract Manufacturing Services
Design Engineering Services, Supply Chain Management, Warehousing, Product Testing & Functional Prototyping
Carson Manufacturing Co., Inc. is committed to providing our partners with an affordable, customized, quality solution that will meet or exceed their expectations.
Carson's contract manufacturing capabilities include performing the following services:
Design Engineering Services
The Carson engineering team provides a comprehensive set of engineering capabilities from minor design changes to complete product development. Our team is involved every step of the way, from upfront consultations to ensure that you make the right decisions before investing in the product, to final turnkey manufacturing. Continuous design enhancement is a Carson trademark.
PCB Design & Prototype Assembly
Mechanical Design
Design for MFG
CAD Drawing
Supply Chain Management
Carson Manufacturing provides a LEAN procurement and inventory management solution that focuses on cost reduction, revenue growth, and asset utilization. Programs can be added, modified, or combined to meet customer requirements.
JIT
MRP
Consignment
KAN-BAN
View our Customer Supplied Components Guidelines
Logistics & Warehousing
Carson Manufacturing offers logistic services to help reduce customer costs.
Stocking Programs
Warehousing
Custom Packaging
Distribution
Staging
Product Testing
Carson's engineering team is experienced in developing test fixtures and procedures to provide product verification and reliability requirements.
Design For Manufacturability (DFM)
Design For Testability (DFT)
Functional Testing
Defect Analysis
Quality
Rigorous quality control standards govern the assembly of each product that leaves the manufacturing facility. We maintain LEAN practices to reduce waste and increase efficiencies while instilling a culture of constant improvement.
LEAN Practices
UL
CSA
IPC-610
ITAR Compliant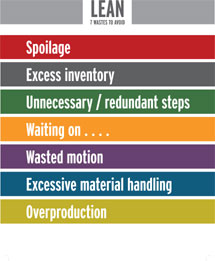 Brochure